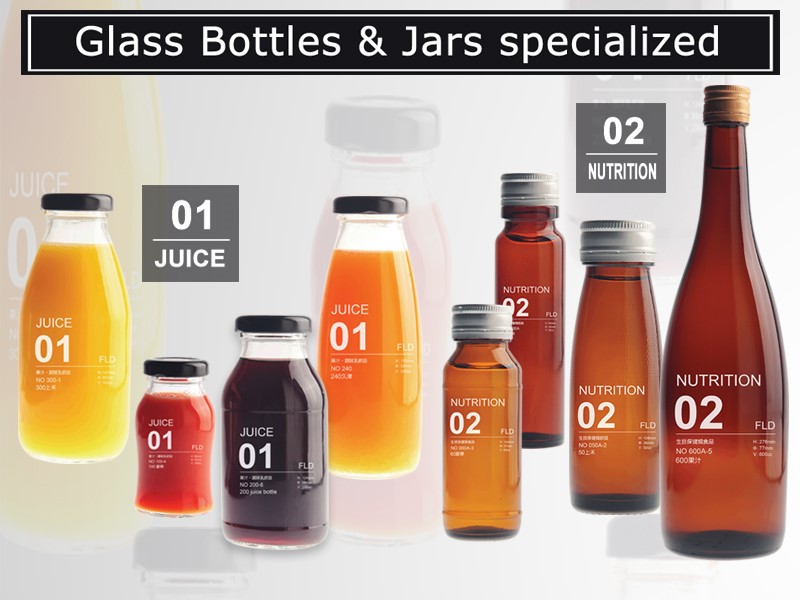 About Fun Leader
Fun Leader Enterprise Co., Ltd. has more than twenty years experiences of customizing and selling glass bottles. Our expertise are shape designing, glass processing, color printing, and flexbilitly in quanitiy.
The company at present has several production lines, including color flint, amber, and green. The overall technology and the facilities standard are situated at the top among the industry. Our main equipment has achieved international advanced standard and we offer high-quality glass containers to meet customers' needs.
about our product
There are more than a thousand types of glass bottles in Fun Leader Enterprise Co., Ltd. Our buyers can be categorized into many different food and beverage market: Pharmaceutical glass, Nutrition drink glass, Biotech product, Pickled vegetables jar, Champagne, Whisky Bottle, Brandy Bottle, Sorghum Liquor Bottle, Sparkling Beverage Bottle, Coffee Bottle, Juice Bottle, Milk Bottle, Processed Food Jars, Honey jar, Bird nest jar, Funtional food and drink, Health Food Bottle, Capsule jar, jar for Tablet and Medicine, Sauce glass bottle, Vinegar glass bottle, Jam glass bottle, Seasoning glass bottle and Storage glass bottle, Contain Jars, Sealed jar. Dip Glass Jar bulk sales. All our products have been successfully marketed and distributed in the domestic market and exported to more than 10 countries. With a wide variety of choices, advanced manufacture machinery, and strict quality control, we believe our glass products will meet your needs as well as our services.